On October 17, Coal River Mountain Watch and friends rallied at the West Virginia Dept. of Environmental Protection headquarters in Charleston, WV. Speakers included Coal River Mountain Watch board president Bob Kincaid, co-director Debbie Jarrell, outreach coordinator Junior Walk, organizer Maria Gunnoe (the 2009 Goldman Environmental Prize winner for North America), and more. T. Paige Dalporto provided live music. The unified message to the WVDEP: Halt new MTR permits on Coal River Mountain and everywhere until it is proven safe for neighboring communities, and vigorously enforce regulations at existing sites. The message to everyone else: Mountaintop removal is still happening and still threatening our communities with deadly health impacts, so stand with us to end this abomination.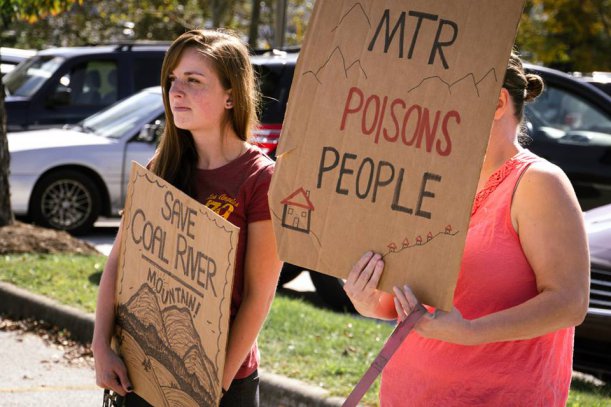 Photo by Chad Cordell.
You can hear audio from most of the rally at about 29 minutes in at http://www.wcrsfm.org/content/conscious-voices-standing-rock-update-and-mountain-top-removal-protest. You can see video at our Facebook page beginning at https://www.facebook.com/CRMWSTOPMTR/videos/1456826204332528/.
Here are some more photos by Chad Cordell: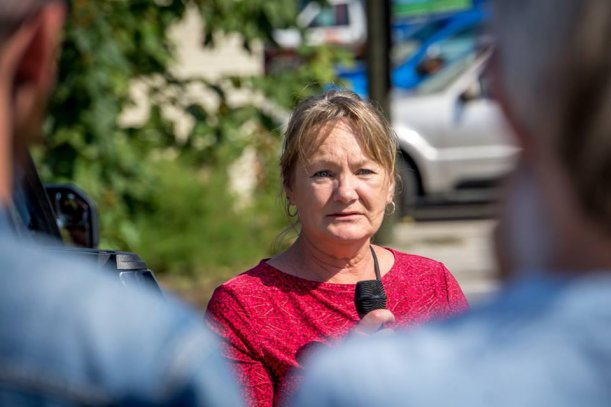 Debbie Jarrell, CRMW co-director: "Why do we have to come here over and over again? We've got the studies saying how bad mountaintop removal is for us and our communities."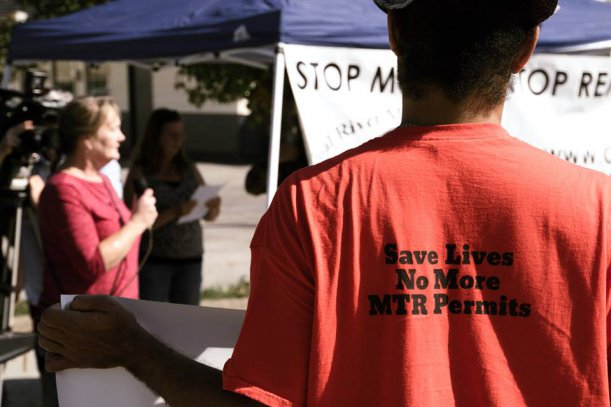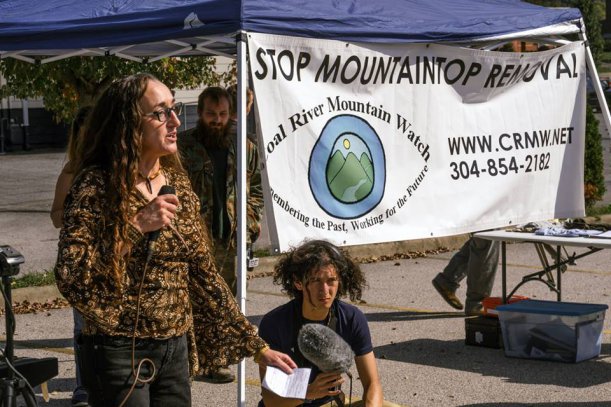 Goldman Environmental Prize winner Maria Gunnoe: "How many people have to die before we say, 'No more compromise!'? Stop it! People are dying!"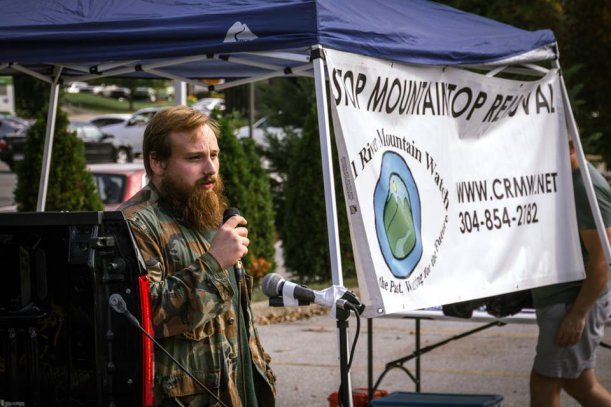 CRMW outreach coordinator Junior Walk: "They've got that whole mountain range permitted to be completely destroyed, this place that I have enjoyed being my whole life, this place that I always thought would be there... Coal River Mountain is my home. I don't feel at home anywhere else... We're gonna stop them."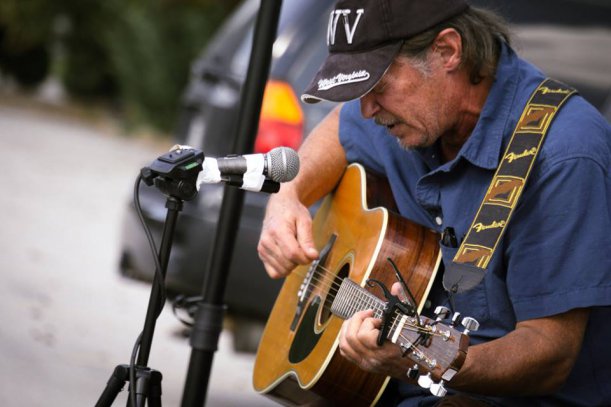 Music was provided by T. Paige Dalporto, including his song "Buffalo Creek."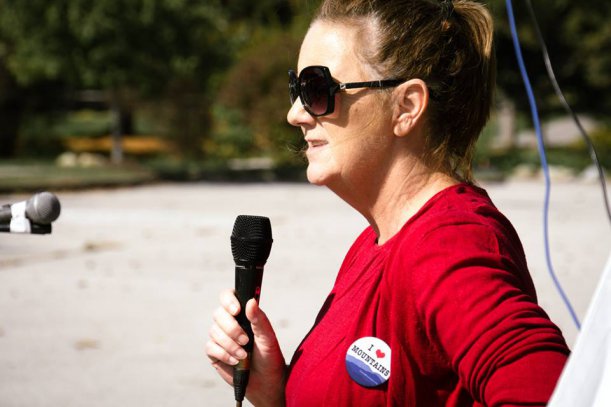 Teri Blanton came from Kentucky to speak in support of our mountains: "All of this compromise has left us nothing but legacy pollution."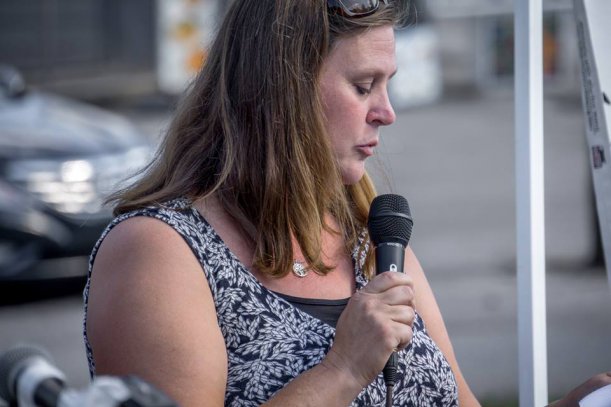 CRMW member Wendy Johnston from Mercer County: "The time has come to quit asking but to demand that mountaintop removal mining on Coal River Mountain, throughout West Virginia, and all of Appalachia has to end."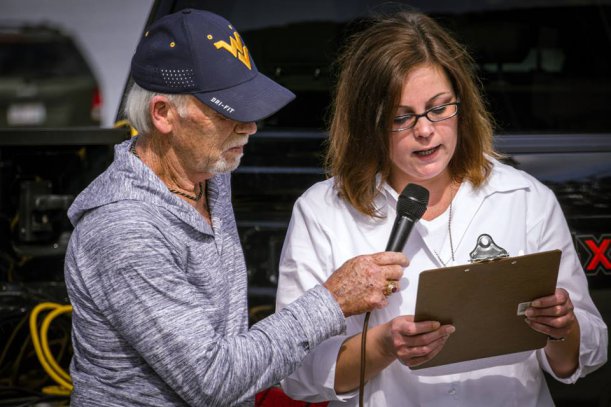 CRMW members Chuck Nelson and Paula Swearengin: "It's not okay to poison us and blow up our mountains and make us sick anymore! We're all standing here to say we are not divided and we will not be conquered!"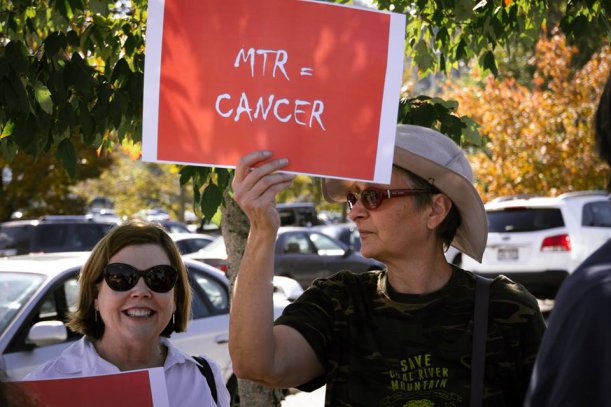 OVEC's Vivian Stockman: "MTR=Cancer" and "Save Coal River Mountain"