Human Rights Watch Report: The Coal Mine Next Door
Dec 12, 2018
Human Rights Watch has issued a new 88-page report, The Coal Mine Next Door: How the US Government's Deregulation of Mountaintop Removal Threatens Public Health. Coal River Mountain Watch provided input including a tour, interviews, and contacts for the lead researcher. You can read the report here, and a news report about the report, with a timeline, here.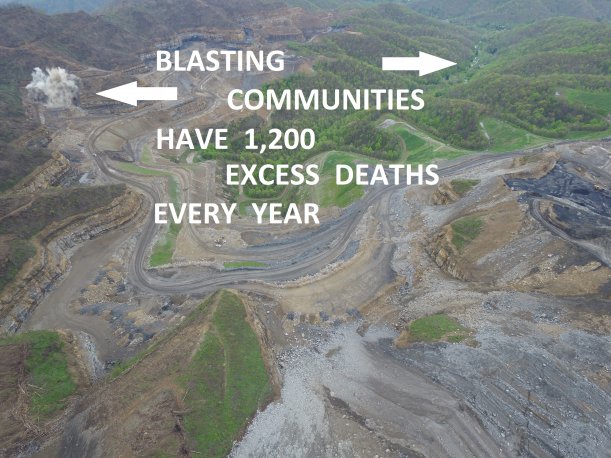 "This report focuses on how Congress invoked the Congressional Review Act, a little-used law that gives it veto power over federal agency rules, to cancel the Stream Protection Rule, enacted after eight years of agency review, that required coal companies to monitor their impact on streams and restore them at the end of a mining project. The Trump administration subsequently canceled a half-completed federally-funded study the National Academy of Sciences was conducting on the potential health effects of surface mining in central Appalachia, even though dozens of scientific studies indicate that it poses serious threats to the health of nearby residents and destroys their environment. In doing so, the administration not only assured the continuation of a hazardous form of mining but also robbed the public of an important tool to assess its true cost."
Please consider supporting Coal River Mountain Watch's work to end mountaintop removal with a tax-deductible donation here.