Mountaintop Removal Violations Just Keep Piling Up
Jan 24, 2018
Alpha Natural Resources subsidiary Republic Energy, the coal company doing most of the mountaintop removal on Coal River Mountain, has chalked up three new permit violations so far in January.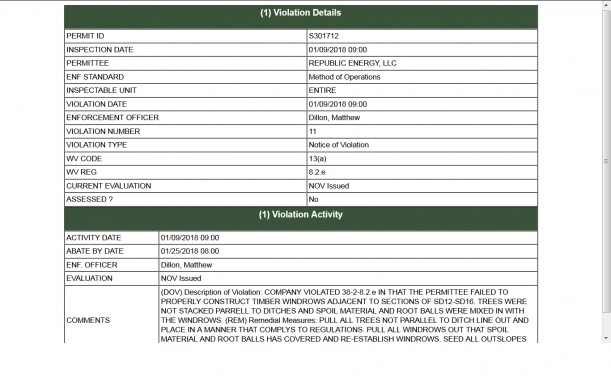 These are the 11th violation at the Middle Ridge site and the 2nd and 3rd at the Long Ridge site, which the WVDEP approved just over a year ago. The most recent "method of operations" violation at Middle Ridge is the third of its kind within a year, and should trigger another show cause proceeding for a pattern of violations. The site is currently operating under a consent order for a pattern of violations for sediment control.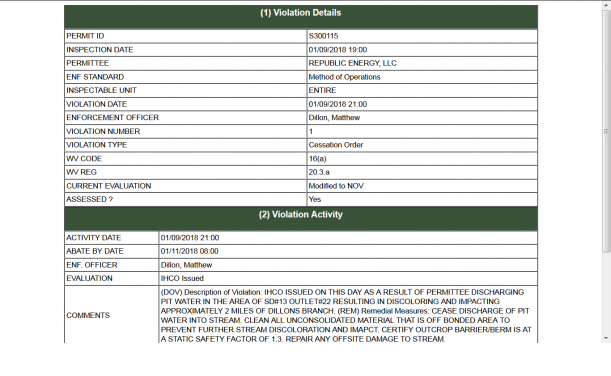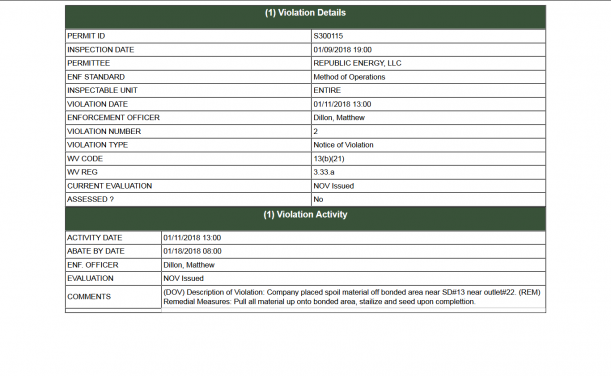 With all these violations, and with citizen complaints about blasting, Alpha still expects the WV Dept. of Environmental Protection to grant their every desire. They've just applied for a significant revision to the adjacent Collins Fork mountaintop removal site reclamation plan. The "higher and better use" proposed for where the mountain used to be? Tire disposal. That's right, Alpha Natural Resources wants to turn Coal River Mountain into even more of an industrial dump.
Please consider a tax-deductible gift here to our Citizens' Enforcement Program to assist residents, monitor the sites, resist the growing blight of mountaintop removal, and hold the coal company and WVDEP accountable. We would greatly appreciate it.