Coal River Valley Fires
Oct 24, 2010
Whitesville, WV - The WV Division of Forestry continued to monitor three fires in the Coal River Valley today. Hot spots and ground fires continue on the hundred acre fire in Drews Creek as a full crew of Division of Forestry fire fighters patrolled the area today in preparation for cutting a permanent fire line for containment.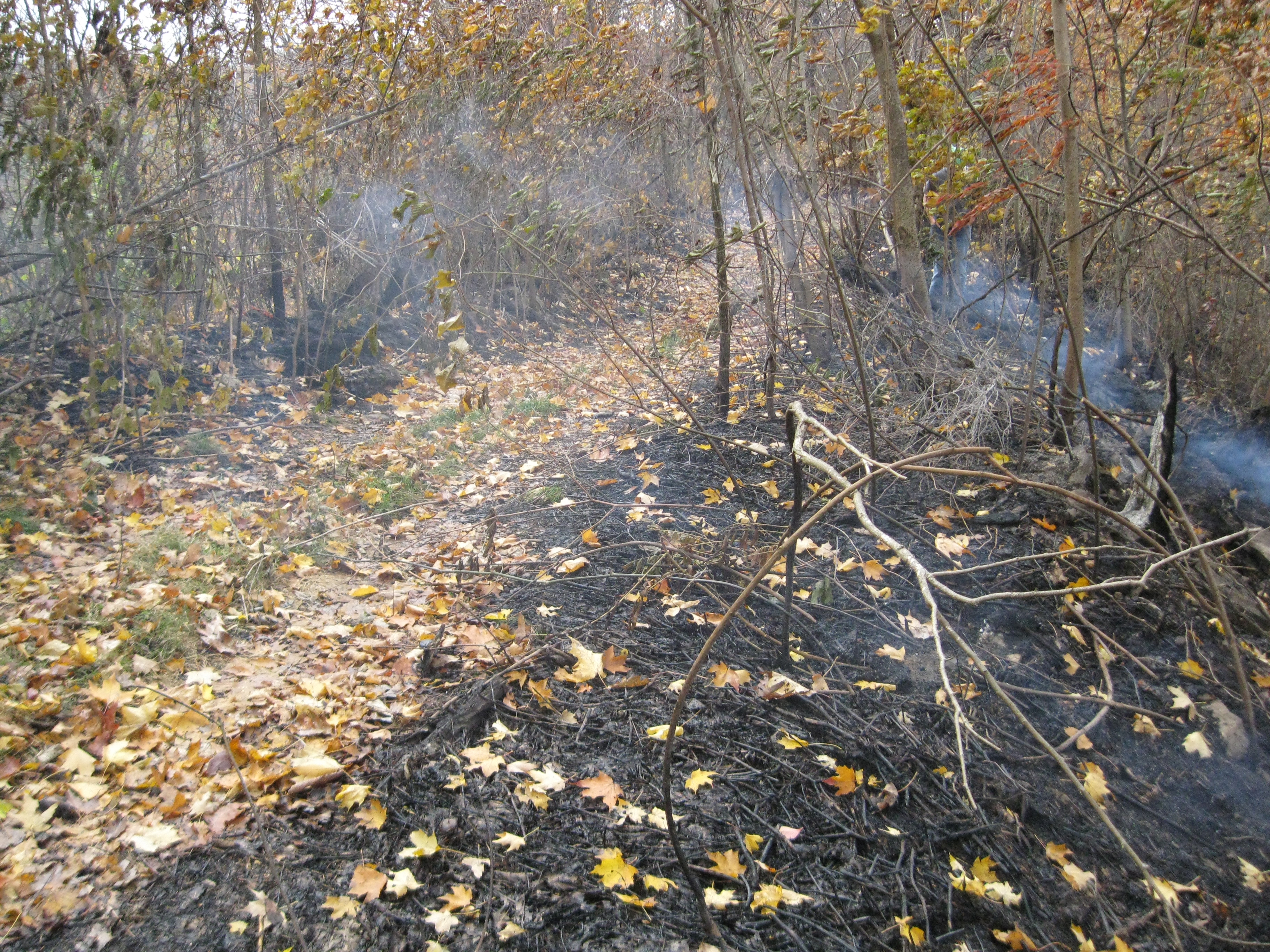 Hot Spots Just North of Indian Gap on Drews Creek Fire Near Bold Mountain
According to Division of Forestry personal on site, "The recent rain only made it impossible to let it burn out because the wet leaves allow the fire to smolder and spread through the ground." A bull dozer is being deployed to the site to cut a fire line on the Boone County Side of the Ridge.

We received reports today that minimal attention is being given to the 150 acre fire burning on Slip Ridge of Coal River Mountain as only one responder from the Beckley district was available to monitor the site today.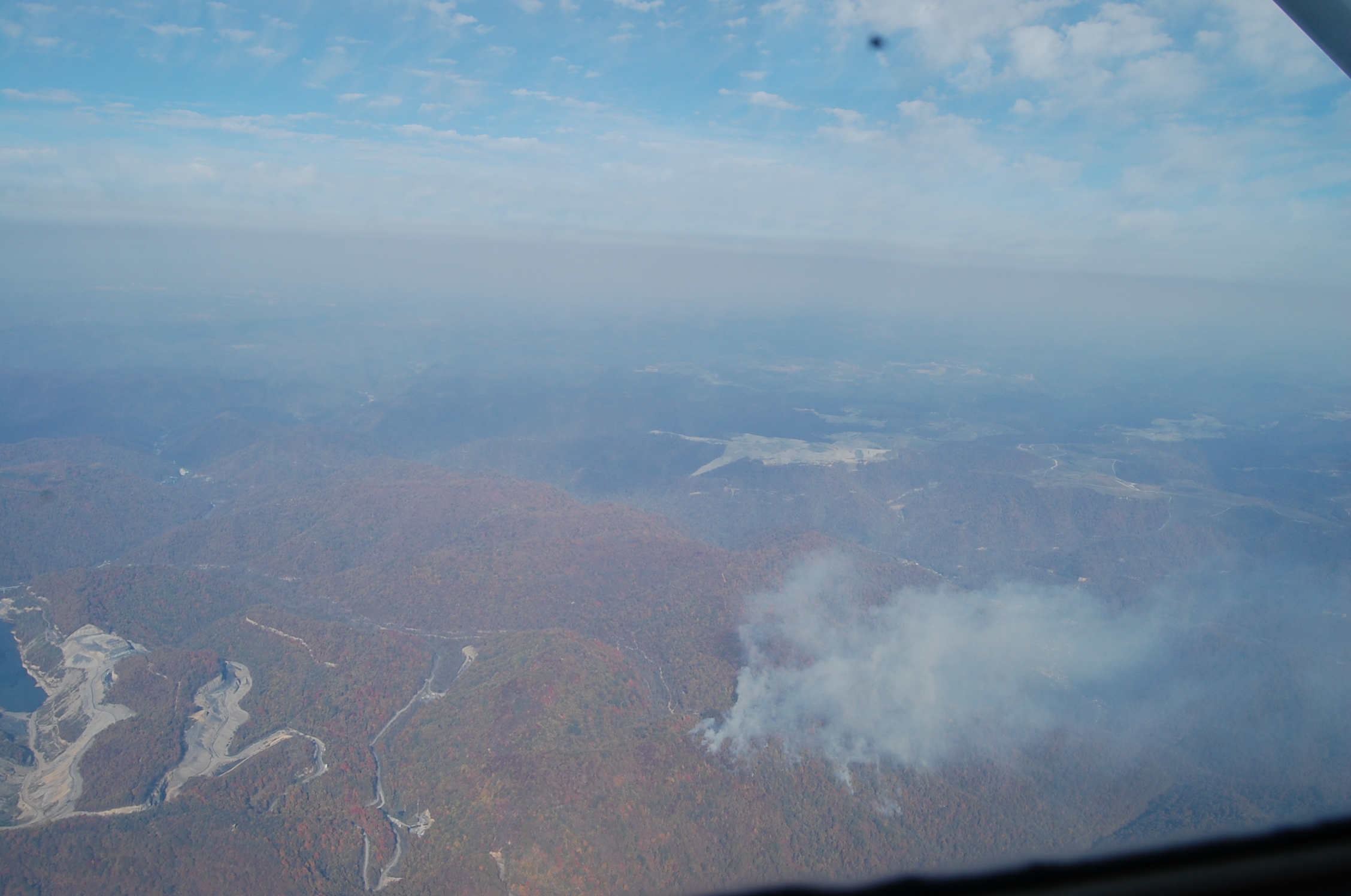 Slip Ridge Fire On Coal River Mountain
Photo Credit South Wings / Maria Gunnoe
New reports came in this afternoon of a fire burning on Montcoal Mountain near the Twilight Mountaintop Removal Surface Coal Mine. According to the report mine equipment was parked in a wooded area with dry leaves igniting the leaves.
The source of ignition to the Slip Ridge and Drews Creek Fires remains unknown; however, compilation of well respected local knowledge has indicated that arson is a likely cause. Apparently fires like this routinely happen during hunting season and dear and bear poachers have been known to set these blazes to drive game in strategic directions.
Any Information regarding the cause of these fires can be directed to Coal River Mountain Watch at 304-854-2182 or directly to the Arson Hotline at 1-800-233-Fire