Washington, D.C.- Today, a coalition of local and national community and conservation groups filed a motion to be allowed to help defend the national Stream Protection Rule against two lawsuits. The rule updates the minimum standards to protect clean water and other natural resources threatened by coal mining operations across the nation. It was issued on December 20, 2016, by the Department of the Interior's Office of Surface Mining Reclamation and Enforcement, after years of work.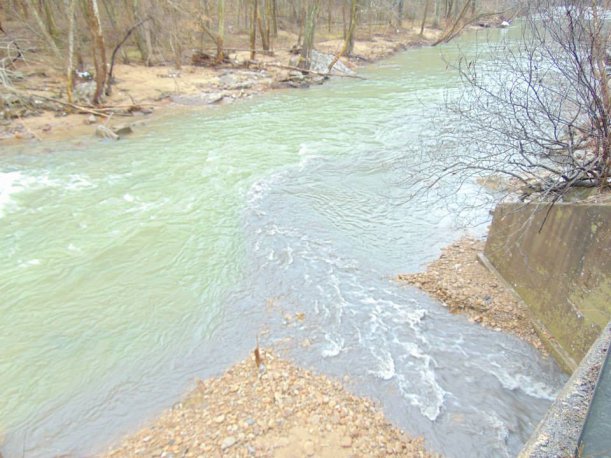 Almost immediately, the state of North Dakota and Murray Energy Corporation sued the Interior Department in federal court to try to undo the Stream Protection Rule. And a third lawsuit to try to undo the rule was filed yesterday by several more states.

Although conservation groups had advocated for even stronger standards, the long-awaited Stream Protection Rule provides local communities with information they need about water contamination caused by nearby coal mining operations, and includes several important safeguards for clean water and the well-being of communities near coal mining operations.
The coalition defending the new safeguards in the rule includes community and conservation groups from Alaska to West Virginia: Appalachian Voices, Center For Coalfield Justice, Coal River Mountain Watch, Cook Inletkeeper, Northern Plains Resource Council, Ohio Valley Environmental Coalition, Sierra Club, Southern Appalachian Mountain Stewards, Statewide Organizing for Community eMpowerment, Waterkeeper Alliance, and West Virginia Highlands Conservancy, represented by Earthjustice, and Defenders of Wildlife, represented by itself.

Communities harmed by coal mining have had to wait too long for water protections, while destructive coal mining has continued to destroy streams and threaten the quality of life of people living near these operations. Mountaintop removal mining, one of the most devastating forms of coal mining, has been responsible for destroying an estimated 2,000 miles of streams in Appalachia. Dozens of peer-reviewed scientific studies have linked mountaintop removal mining to poor health outcomes such as elevated birth defects and deaths from cancer. In the semi-arid Western plains, coal extraction threatens scarce water resources that farmers and ranchers depend on; in Alaska, vital salmon streams are often located dangerously close to coal deposits.
The Stream Protection Rule finally promises local communities some of the tools they need to prevent more devastation, expand reclamation that can restore natural areas and create jobs, and hold coal companies accountable for the damage they cause.
Statement from Earthjustice attorney Emma Cheuse, the lead attorney for community and conservation groups in the case:
"All Americans, from Alaska to Appalachia, deserve common sense protections for clean water, and that's why we just can't send our nation back in time and let the coal industry do whatever it likes to local communities' water and natural areas."
Statement from Bill Price, Senior Organizing Representative for Sierra Club's Beyond Coal Campaign in Appalachia:
"Clean water protections shouldn't be controversial, especially when they are so thoroughly rooted in existing law and can help protect local communities from harm to their streams, including harm from dangerous pollutants leaking into their waterways from mining sites. The Stream Protection Rule is about clean water for everyone and holding mining companies accountable to the people who they endanger. We look forward to protecting the basic right to clean water and healthy streams."
Statement from Vernon Haltom, Coal River Mountain Watch:
"Thousands of acres of ongoing mountaintop removal operations continue to damage Appalachian communities' health, water and viability. Regulatory agencies such as the West Virginia Dept. of Environmental Protection continue to grant new permits and fail to hold coal companies accountable for their pollution. We need stronger regulations, but the coal companies would rather they have no regulation whatsoever. We need this rule to give the citizens a tool to hold them accountable and protect our fragile water resources."
Statement from Steve Charter, a past chair of Northern Plains Resource Council who ranches above a longwall coal mine outside Shepherd, Montana
"Water is a precious resource in the semi-arid West. It's the lifeblood of agriculture. The Stream Protection Rule is an important step toward protecting ranches like mine and those of my neighbors, so we can stay on our land and pass it down to future generations."
Statement from Bob Shavelson, Cook Inletkeeper:
"Alaska has some of the last wild salmon runs left on earth. Alaska's wild salmon, and the rivers that they depend on, define who we are as Alaskans. Salmon fill our freezers and support our local economies. The Stream Protection Rule provides Alaskans with basic, common-sense protections for our wild salmon from the risks posed by coal strip mining."
Statement from Defenders of Wildlife Senior Staff Attorney Jane Davenport:
"This rule is good news for human health and wildlife alike. For 20 years, mining activity has filled streams with dirty water, destroyed wildlife habitat and irrevocably altered entire landscapes forever. The Stream Protection Rule will finally provide meaningful protection for important wildlife habitat and drinking water supplies for millions of people. The states that are challenging this rule seek to maintain the status quo, where mining companies are free to dump their wastes into our streams. Defenders of Wildlife will vigorously defend this critically-important rule in the courts and, if need be, in Congress."
Statement from Daniel E. Estrin, General Counsel and Legal Director of Waterkeeper Alliance:
"Surface coal mining wreaks havoc on waterways, poisoning downstream waters and destroying headwater streams. It is essential that companies engaging in this devastating practice provide local advocates with the information they need to monitor the impacts of surface coal mining on their communities and waterways."