Court Rules to Protect West Virginia Waterways from Mining Pollution
Independence Coal Company to be Held Responsible for Illegal Discharges of Toxic Selenium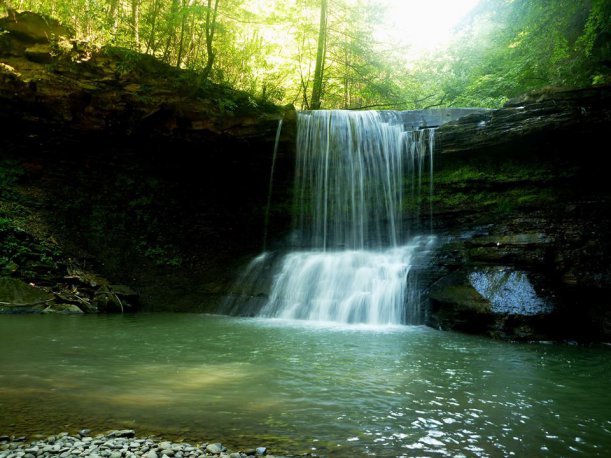 Beckley, WV – On Friday, Independence Coal Company was found responsible for illegally discharging toxic selenium pollution above permitted levels into Petry Fork of Matts Creek of the West Fork of Pond Fork of the Little Coal River in Boone County by the United States District Court for the Southern District of West Virginia.
The ruling was issued in a case brought by the Sierra Club, West Virginia Highlands Conservancy, Ohio Valley Environmental Coalition and Coal River Mountain Watch. It comes as West Virginia's regulators are under increasing scrutiny for their failure to adequately protect the state's waterways from selenium and other harmful pollutants resulting from mountaintop removal mining operations.
"This is a victory for West Virginia's families who deserve clean water free from toxic pollution. Unfortunately, West Virginia's regulators have let coal corporations off the hook for poisoning our water for far too long. We're glad that Independence is now among the growing list of companies being held accountable for their dangerous pollution by everyday citizens who have the courage to stand up for our communities when our leaders fail," said Jim Sconyers, Chapter Chair of the West Virginia Sierra Club.
"While the Surface Mine Act of 1977 addressed head on the rubble and unstable lands left in the wake of strip mining prior to 1977, it also referenced the Clean Water Act as a supportive and necessary companion piece of legislation," said Cindy Rank of the West Virginia Highlands Conservancy. "Congress never intended for SMCRA to supersede or undercut the requirements of the CWA but rather specifically relied on the Clean Water Act to support and strengthen where needed the provisions of SMCRA pertaining to water quality and protecting our citizens who depend on those waters."
"We citizens cannot sit idly by while coal companies pollute our water and air with the West Virginia government's blessing," said Vernon Haltom, Executive Director of Coal River Mountain Watch. "Thankfully the court is upholding the laws meant to protect us and our rights to hold dangerous polluters accountable. Because the West Virginia government refuses to acknowledge the serious health impacts associated with mountaintop removal, we are forced to protect our communities through citizen action at a federal level."
Selenium, a toxic element that causes reproductive failure and deformities in fish and other forms of aquatic life, is discharged from many surface coal mining operations across Appalachia. Selenium accumulates in the tissues of aquatic organisms over time, and experts predict that waterways across Appalachia could be on the brink of collapse due to increasing levels of the pollutant.
The court will conduct additional proceedings to determine the appropriate remedy for the mining company's violations.
The groups were represented in this case by Derek Teaney and Joe Lovett of Appalachian Mountain Advocates.