Coal River Mountain Watch is proud to announce that Maria Gunnoe, the 2009 Goldman Environmental Prize winner for North America, has joined our staff as community outreach and issue organizer. Maria brings her talent for powerful speaking at a time when we need it most, when regulatory agencies continue to grant mountaintop removal permits regardless of the resulting public health impacts.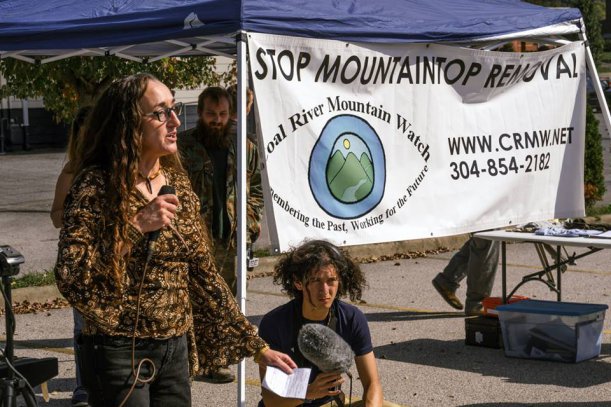 Maria Gunnoe speaking at the Oct. 17, 2016 rally to save Coal River Mountain. Photo by Chad Cordell.
A lifetime resident of the Coal River Valley, Maria descends from generations of coal miners and the original Cherokee inhabitants. She has fought against the mountaintop removal sites above her home since 1995, testified in federal court, and spoken at marches, rallies and universities across the country. She has been featured in several prominent publications such as the New York Times, Washington Post, and Rolling Stone, films such as The Last Mountain, and books such as Standing Our Ground: Women, Environmental Justice, and the Fight to End Mountaintop Removal by Joyce M. Barry and Our Roots Run Deep as Ironweed: Appalachian Women and the Fight for Environmental Justice by Shannon Elizabeth Bell. While working to protect her community, children and grandchildren from mountaintop removal, Maria has been the frequent target of threats and assault for her activism.
Maria is the second Goldman Prize winner from the Coal River Valley; the first being our late Judy Bonds in 2003. She has long been an inspirational leader in the work to end mountaintop removal. Maria says, "To spend years working with Judy Bonds was an honor and to help carry her work and her organization forward is a privilege."
Please join us in welcoming Maria Gunnoe to the Coal River Mountain Watch team!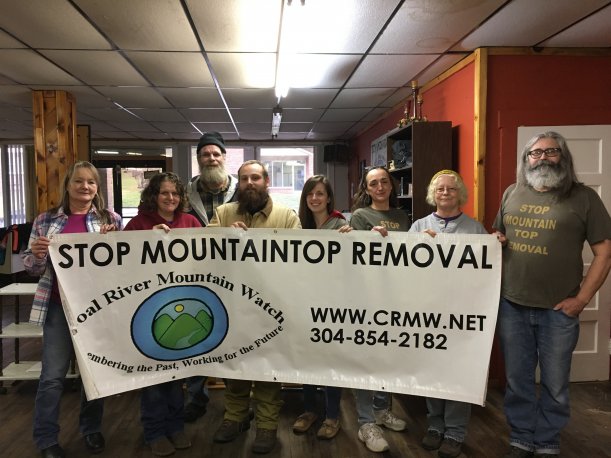 Coal River Mountain Watch co-director Debbie Jarrell, office manager/Tadpole/CREEK organizer Peggy Bone, volunteer Mike Roselle (Climate Ground Zero), outreach/CRIMP coordinator Junior Walk, volunteer coordinator Michelle Muska, community outreach/issue organizer Maria Gunnoe, volunteer Catherine Dees (Climate Ground Zero), executive director Vernon Haltom