WVDEP is holding the "informal conference" for the renewal of Panther Creek Mining's Moccasin North surface mine, permit number S303107, July 27 at 6:00 PM in the Cooper Rock Room at the WVDEP headquarters. Yes, the same time as the Mountain Music and Medicinals event and an hour away. If you're in the Charleston area and not coming to our event, please attend the conference and give comments opposing the renewal of S303107. The WVDEP address is 601 57th Street, Charleston, WV 25304.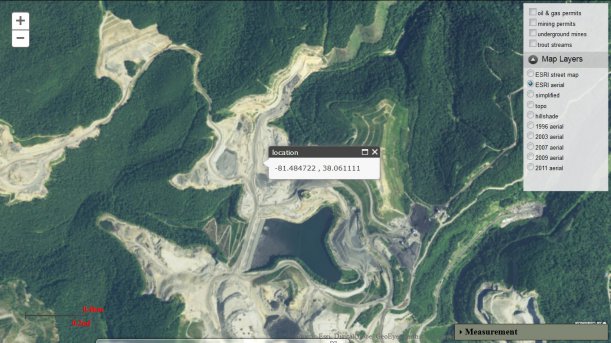 Want to comment without missing the Mountain Music and Medicinals event, or maybe you just want to avoid the WVDEP? You can send your comments by email to Benny.H.Campbell@wv.gov, Larry.M.Alt@wv.gov, and Jason.E.Wandling@wv.gov. Please make sure you include all three, especially Jason Wandling, the WVDEP attorney. The WV Surface Mine Board has ruled that communications from WVDEP officials other than the attorney should not be relied upon for accuracy.
Please remember that your comments will also be sent to the coal company and made part of the public record.
Here are some possible points:
-I OPPOSE the renewal of Panther Creek Mining's permit S303107.
-Mountaintop removal is a public health threat. Leading scientists studying the issue say the process should be halted. No permit should be renewed unless and until this process is determined to be safe for the neighboring communities.
-Mountaintop removal causes lasting damage to stream quality.
-This site has an open violation issued July 21, 2017 for improperly constructed sediment control systems. Panther Creek has open violations and a history of violations at neighboring sites, including failure to comply with their reclamation schedule as recently as last month.
Thanks for taking a stand against ongoing destruction in the Coal River Valley!