Coal River Environmental Education For Kids (CREEK)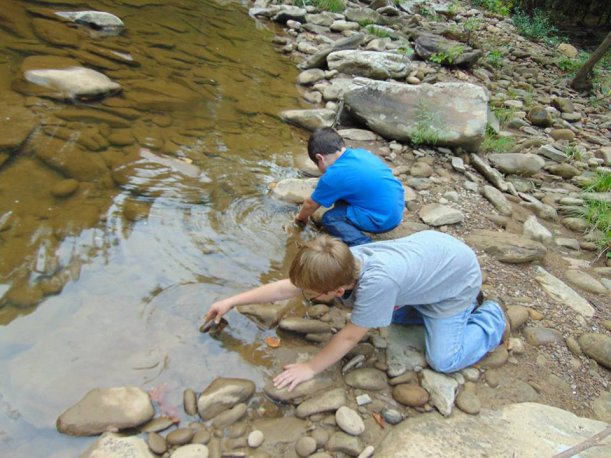 The Coal River Environmental Education for Kids (CREEK) program provides wholesome and fun activities, mostly outdoors, to teach local kids self-sufficiency skills while instilling an appreciation for a clean environment on which our communities depend.
Activities have included stream and hollow cleanups with the Tadpole Project, hikes, scavenger hunts, leaf identification, and picnics. The kids have even gotten some experience flying the Appalachian Mountaintop Patrol drone. Current activities include vegetable gardening in our community garden, mushroom gardening, and bee-keeping.